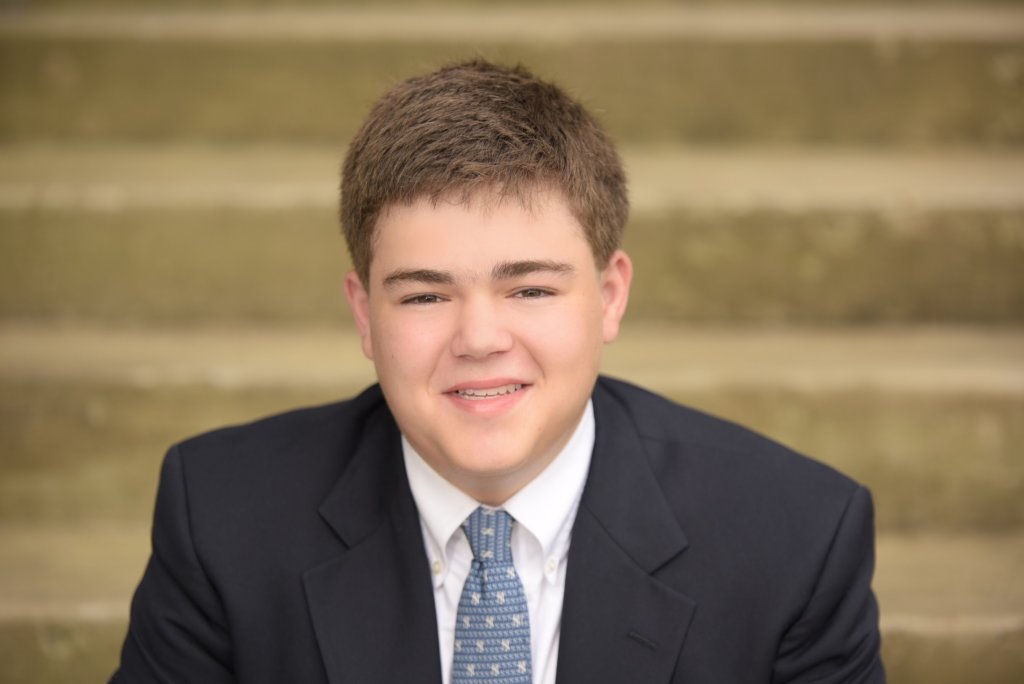 JOEY SEMEL, Editor-in-Chief—This is the last column I will write as Editor-in-Chief of The Denisonian.
It feels pretty weird to say, but it's true. I couldn't decide what to write about because I had so many columns I wanted to write, but just ran out of time. So… here are three topics I wanted to write about but didn't.
A minor change to the arts requirement.
When I chose Denison, I did so because I wanted a curriculum that challenged me to try new things. I also wanted a curriculum that allows you to find a subject that you are interested in and stick with it, even if it isn't your major.
I'll save you some time. Art isn't my major and for good reason. I knew I wasn't going to be an art major by the time I made it through sixth grade.
But, this semester, I am taking Introduction to Country Music, and I find myself enjoying it. It's in part because I enjoy country music, but also because the history of music is so interesting. Yet, in order to fill the arts requirement, I am going to need to take an art in another discipline.
Just find me at the Moonies and you can see why I shouldn't be allowed in the same zip code as a dance class. The same goes for a studio art.
Isn't part of the point of liberal arts to find something you enjoy and be given the opportunity to stick with it? Why can't I take another music class next semester to fill my art requirement?
It's about time college athletes get at least kind of sort of paid.
It made national news last week when California Governor Gavin Newsom passed a law that allows athletes in the state to hire agents and get compensated for use of their image, name, or likeness.
So, college athletes won't get a salary, but they can sign endorsements and get compensated for it. Or can they?
After the law was passed, social media went nuts, clamoring for things like the NCAA Football video game franchise to return. There are still a lot of hoops to jump through before that is really the case.
First off, other states need to follow in the footsteps of California, to ensure that athletes everywhere have access to the same thing. California schools are loving this though, as it creates an undeniable recruiting advantage. Even if the other states do pass this, there are other complications however.
California passed the law, but the NCAA's rules are still the same. The governing board of the NCAA passed legislation allowing athletes to get paid, but there is more that needs to be done. Each level (Divisions I, II, and III) needs to pass additional laws unique to their own level. Unit that happens, the NCAA could declare that all of the athletes who take advantage of this new law are ineligible to play.
Lastly, the law does not come into play until 2023, meaning there is a lot of time for both sides to back down. Or not.
Either way, it's the first step in the right direction for getting these athletes paid and NCAA Football 23 back on the shelves.
The two biggest things I have learned in my time as Editor-in-Chief.
1: It's okay to ask for help, and if you do, people are likely to give it to you. We have leaned on our staff a ton during the last year, and everytime we have needed people to step up, they've done it.
Help also came from University Communications (special shoutout to Ginny Sharkey) and Administration (another special shoutout, this time to Dr. Kennedy). Every single time we needed their assistance, whether major or minor, we got it. Ginny and Dr. Kennedy are just awesome people.
2: The Denison campus rallies around one another. During the last year, we have had some difficult things to cover. Students who passed away, the DCGA debacle, and many more. I don't know if people noticed it, but this campus has a way of being their for one another. Both Max and I have written about it, but not quite in this light.
We all have our own stuff going on, but as I watched the campus climate last year, I realized just how special it is to see people who barely know each other come together. That's the beauty of a small campus, isn't it?
Thank you for hearing me out over the last year. I'm signing off, but I'm excited to see what things the new EICs and Managing Editor get their chance to rant about.
Joey Semel '21 is a communication major and psychology minor from McLean, Virginia.