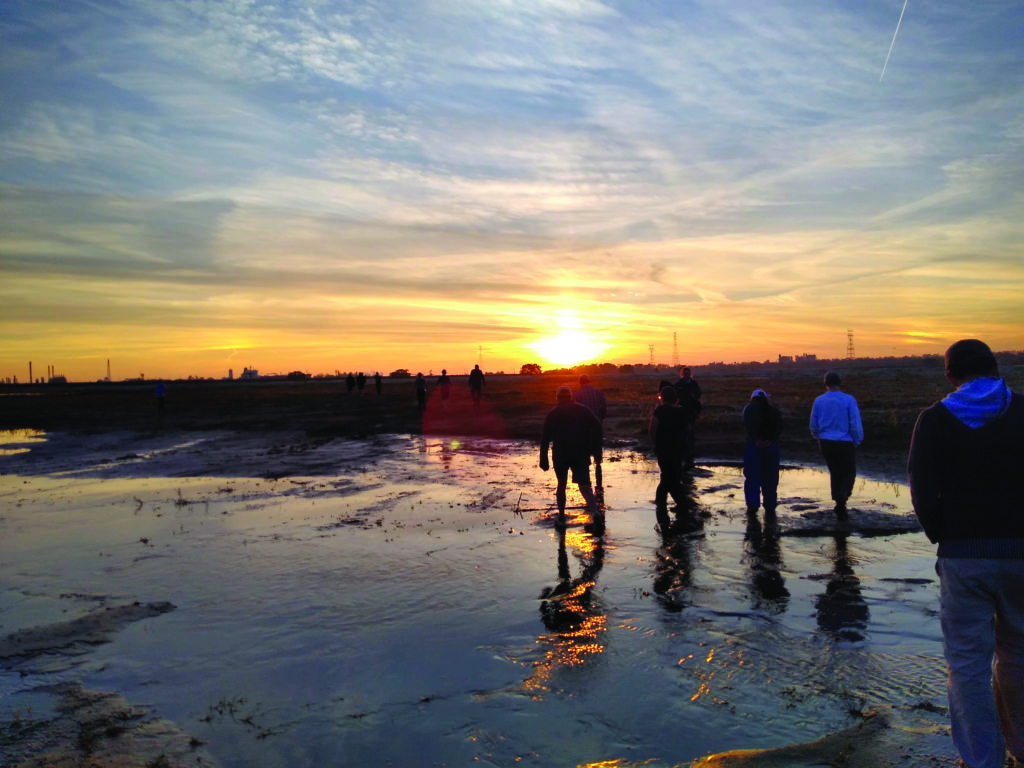 LAURA LAPHAM, Arts & Life Editor Emeritus—The Denison geoscience department traveled to the Bonnet Carre Spillway in the Louisiana city of New Orleans in order to participate in an undergraduate research opportunity. This program also hosted a variety of different institutions such as the University of New Orleans, The University of New Mexico Gallup, and Georgia Southern University.
The Bonnet Carre Spillway exists between the Mississippi River and Lake Pontchartrain. If the Mississippi reaches levels that are in danger of flooding New Orleans, the spillway will open to direct water away from the city and toward Lake Pontchartrain.
However, the learning was not just centered on water direction; riverbed sediment was examined in order to learn more about the floods that caused the opening of the Bonnet Carre Spillway. There are many issues that are facing the Mississippi River Delta today; this trip informed students about the region's environmental issues and taught valuable skills to students interested in STEM.
There are a variety of skills for students to learn in the field, from photographing sediment beds to taking core samples of the deposited sediment. Madeline Cross '20 attends University of New Orleans for Earth and environmental science and says "going out and taking core samples of Lake Pontchartrain was my favorite part of the research. I loved being able to go out on a huge estuary and pull easily visible strait straight from the lake basin."
Other students who were on the trip explained how the experience was beneficial for those also not planning to pursue geology, like Phillip Rodgers who attends the University Of New Mexico-Gallup: "I thought I would like being a geologist, so it was sort of a 'crash course' or an introduction into that particular field. Geology is cool. But I still don't feel like it's something I want to study. Nevertheless I believe that opportunities like these are important for undecided people like myself who want to study STEM but don't know where to start. I have a better idea of what I want to do and this trip helped me to better realize that."
Sawyer Hilt '22, a geoscience major from Minneapolis, Minnesota, adds it's "nice to get some experience doing actual fieldwork and getting a sense of the environment of professional study."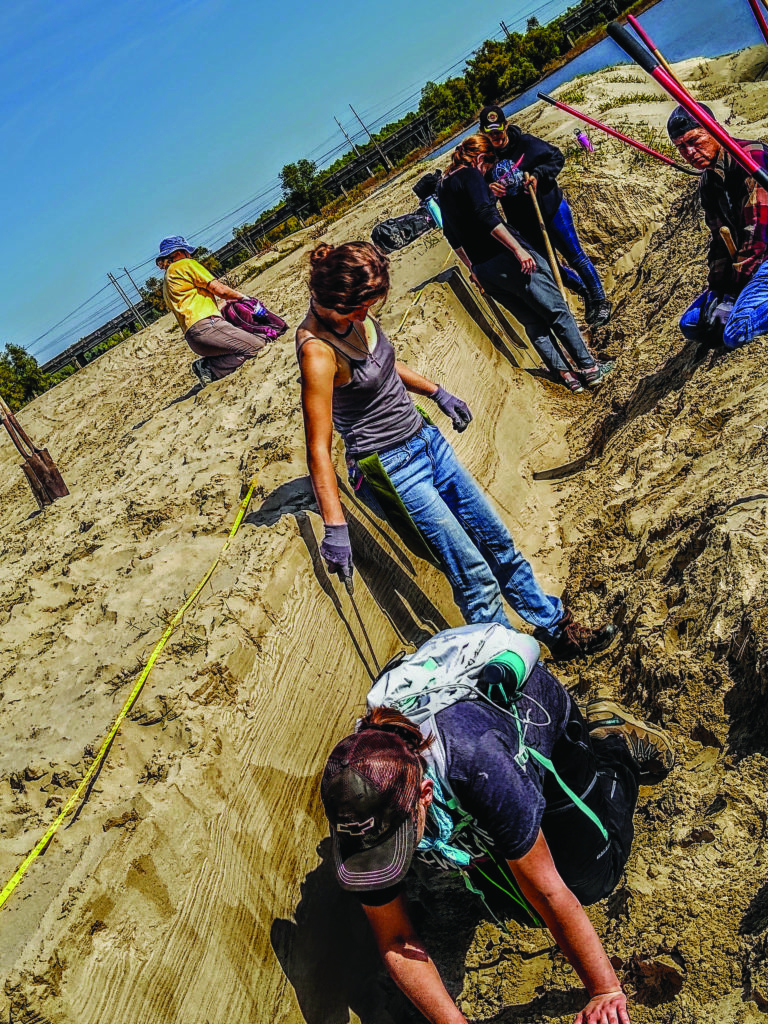 Dr. Anjali Fernandes, a geoscience professor here at Denison, reflects on the benefits for students as well. "I think a lot of students being involved in research from the ground up watching and being a part of the collecting and the sampling is important. There us an emotional connection with the data and the experience of being part of something like this is beneficial."
The trip also allowed for informal networking among undergraduates learning and getting to know each other. Dr. Anjali Fernandes says "the way we structured teams with students of many different backgrounds is a good way for students to build relationships from a very early stage, so having those friendships from an early age helps students progress through their careers."
The project not only helped students learn about work in the field, but also benefited students usually overlooked in the geosciences, providing a significant opportunity in which to be included. According to Dr. Fernandes, this trip is "not just about research…geology as a discipline has not had a great record of diversity because we are not directing these opportunities to people who are overlooked in the geosciences, so this project starts at a very early age the opportunity and exposure to geology."
Dr. Antionette Abeyta from University of New Mexico Gallup tweeted "the makeup of the #BonnetCarre2019 team is 54% female, which is almost double the rate of representation in the geoscience workforce." Overall, the Bonnet Carre Spillway trip was beneficial for students across the country, of varying backgrounds, in learning about the issues facing New Orleans and the Mississippi Delta today, but also in providing career skills and connections.