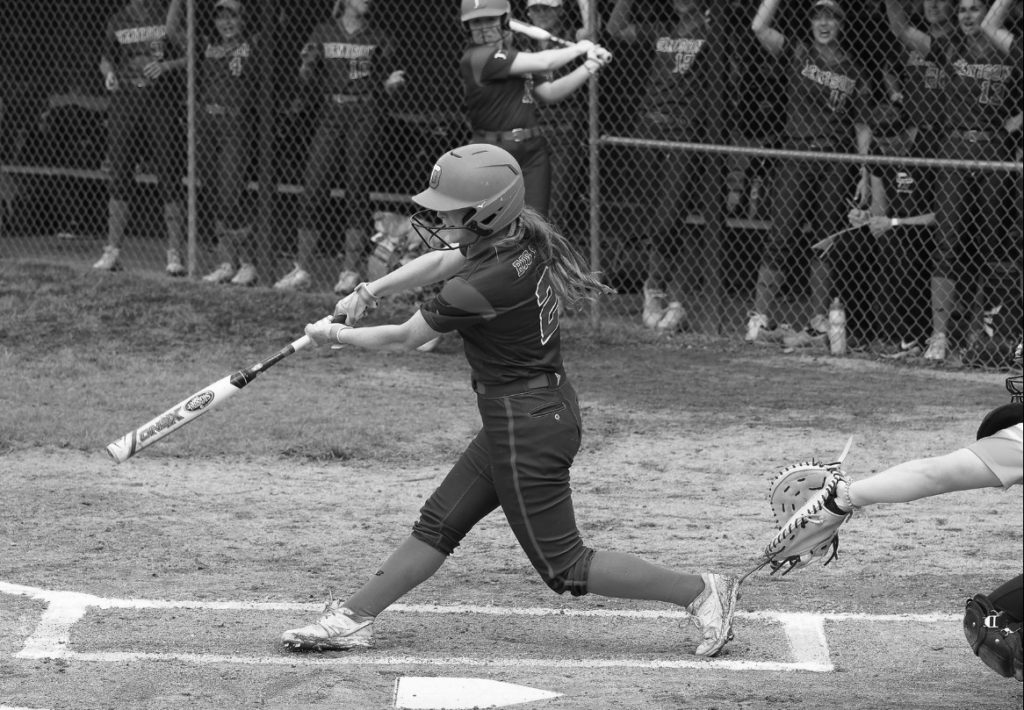 JOEY SEMEL, Editor-in-Chief Emeritus—They just want to simplify things this year.
Following their 22-14 (11-5 in the North Coast Athletic Conference) record last year, the Denison softball team wants to take things one game at a time.
Outfielder Gabi Dufresne '21 was clear about where the team can improve this season.
"Focus our attention on one game at a time. There were moments last season where we felt like we were getting ahead of ourselves and it cost us a few games, or we let our frustration with something get in our way of being the best we could be. I think if we really focus one game at a time and do what needs to be done leaving all other distractions aside we will have a lot of success," Dufresne said.
While this year's team is looking to build off of the success of last year's, they have the tough task of replacing a handful of impactful seniors.
Most notably Amanda Howell '19 and Ricki Asher '19, both of whom tied for third on the team with 23 RBI.
Also gone is Colleen Hoffman '19, who led the pitching staff in ERA with a 2.25.
This group of seniors feels ready to step in and take over. Dufresne spoke to their leadership capabilities.
"This group of seniors is going to be a hard group to lose. They are a group of individuals who each bring a unique perspective and drive to the game. They have had a huge part and shaping this program in the direction it has headed, and they all want the best for the team. They are hungry for a championship and have pushed everyone to give their full potential. They have built a trusting dynamic and everyone is able to look to them as great leaders," Dufresne said.
Sarah Hamre '20 has a unique perspective. She is a member of this year's senior class, but is also a transfer student. She also spoke on the senior's leadership.
"Though I've only spent one other season at Denison, I can see the huge impact made by this senior class on this team. They lead by example, they work hard and their expectations of each other are high. The leadership they bring to the table has created a culture in which there is no "I" or "me" only "we" and "us." We fail together, we succeed together and because of that we've become one of the most unbreakable teams I've ever been a part of. This group of women is an exceptional one and I believe their efforts will be reflected on and off the field this season."
The answers for those who graduated will in large part come from that senior class. Taryn Welch '20 led the team in innings pitched last season and will likely take on even more, Lindsay Clemson '20 and Brennah Dutcher '20 were numbers one and two in RBI and will bring back that some pop to the middle of the order.
While she joked that she was most looking forward to the spring break trip to Hawaii, it was the tough competition that excited Dufresne most; "I am really looking forward to the level of competition we are going to face. I think our strength of schedule is really good this year, so I am excited for our team to be able to face some really strong teams before we head into conference play," Dufresne said.
Meanwhile, Hamre is most looking forward to her teammates. "Our team has already brought so much more to the table than any team before it. The atmosphere of this team, the competitive edge, the work ethic and the drive to continue to grow, makes it hard to be anything but excited for everything that is to come this season," Hamre said.
Even though they're taking it one game at a time, that does not mean they don't have big goals.
"We always have our goals set high, and this year is no different. We are striving for conference champs and further on after that," Dufresne said.
Hamre echoed that sentiment. "With the talent and the passion we have this year, I expect to win it all," Hamre said.
The Big Red softball team will open their season on Saturday, Feb. 29 when they travel to Danville, Kentucky to take on Centre College.