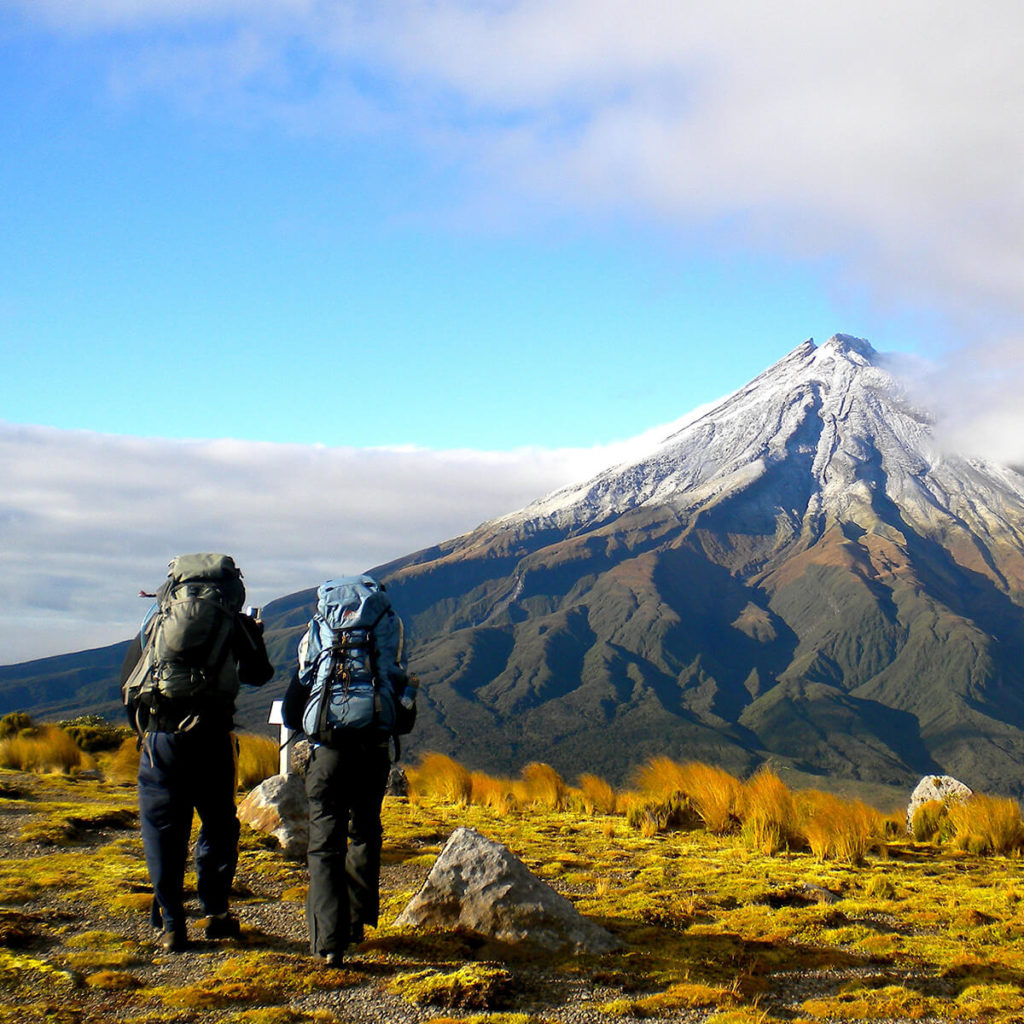 ALINA PANEK, Editor-in-Chief—The first three confirmed coronavirus cases within Ohio are in Cuyahoga County, the Cleveland area. The pandemic, declared by WHO on Jan. 30, has caused colleges around the world to create contingency plans. Denison's plan lives on the college's website which includes a Q&A section based on community questions. Laurel Kennedy, Vice President of Student Development has reached out to faculty, staff, and the student body about updates through email. Many community members are concerned as spring break rapidly approaches.
For most people, the immediate risk of being exposed to the virus that causes coronavirus (CODVID-19) are very mild, so far as some confirmed cases have no reported symptoms to severe, including illness resulting in death. The three symptoms that are associated with diagnosing the virus are fever, cough, and shortness of breath after two to 14 days of exposure according to the CDC. Many students are less worried about contracting the virus and more about transmitting it to vulnerable populations like older parents and younger siblings. Older people and people of all ages with severe underlying health conditions — like heart disease, lung disease and diabetes, for example — seem to be at higher risk of developing serious COVID-19 illness according to the CDC.
Recommendations from professionals to prevent infection spread include regular hand washing, covering mouth and nose when coughing and sneezing, thoroughly cooking meat and eggs. Avoid close contact with anyone showing symptoms of respiratory illness such as coughing and sneezing.
Laurel Kennedy, Vice President of Student Development
Denison has a Pandemic Planning Team, which has worked through different scenarios related to COVID-19 and reached out to international students whose travel plans may be affected, as well as to study abroad students. They have been monitoring the emergence of new cases in the U.S., as well as doing epidemiological work to understand the illness. The most important message they would like to stress is for students to take preventative measures, such as washing hands thoroughly, and avoid touching the face.

"What is Denison's contingency plan for situations like COVID-19 breakout?"
The team's plan incorporates the education and prevention measures of pandemic planning as well as the preparation for multiple scenarios of contingency planning. In order to have the most informed plan possible, they have had several planning updates with the Governor's Office and the Ohio Department of Health. According to Kennedy, "Planning also includes changes in training and protections for the staff of the college who are cleaning the campus or treating those who get ill, and interim changes to our remote work policy."

"Will housing be provided for students who can't return home to areas affected by COVID-19?"
"International Student Services has been collecting information from students about their plans and their needs, and working with college offices–Housing, Student Employment, the Provost's office, the Knowlton Center, and others–to figure out not just housing but also the options we might be able to create for those students who can't travel home, for how they'll use the summer."

"Are there any other ways the outbreak will affect housing?"
Currently, the main issue at hand is to plan for any possible way an outbreak could affect housing, and guide the plan of action by advice from health officials. According to Kennedy, "It's also important, again, to note that we're developing contingency plans against a backdrop of evolving information about the illness itself. For example, it now appears that the exposure in Washington state has been widespread for weeks, so we're watching closely to see what happens there in the coming days, as this will increase everyone's understanding of the illness."
Emma Proe, staff writer, contributed to this article.

How students on-campus are faring
MICHAEL BALL, Web Editor—The following are the short opinions of students on campus.
Nicole Zeid '22, a biology major with double minors in chemistry and anthropology/sociology from Columbus, Ohio, said, "I'm scared about the fact that on campus we share everything," she remarked, "but I genuinely don't think that scientifically/chemically we're gonna get sick."
Lila Kiron '22, an international studies major with a concentration in global health from Newton, Massachusetts, said, "I feel like [Denison] is doing a lot of precautionary measures which is good….If you give too much information it causes fear, and if you give too little information it causes fear… there's a delicate balance there, and I think that they're trying to figure that out."
When asked about how the coronavirus has affected them so far, both expressed uncertainty. Zeid notes that "I travel to Lebanon every summer, but I'm not going this summer." Kiron expressed similar concerns, sharing that "I am nervous—so far nothing has happened, but I am planning on studying abroad all of next year. I am anxious that there will be more confirmed cases in my locations, meaning that I can't study abroad." Kiron added, "I was at Big Brothers Big Sisters, the fourth graders were playing 'coronavirus tag': you tag them, and they have it, and you run away from them."

Concerns from students studying abroad in Europe
Max Curtin '21, studying in Seville, Spain
"My program provider, CIEE, has done an amazing job at keeping us updated as things have developed here over the past week especially," Curtin said in an email. "For context, the first confirmed case of Coronavirus in Spain was reported just under two weeks ago, so things have escalated relatively quickly over the past several days to reach where we are now with over 400 confirmed cases and eight deaths. Aside from Italy which has been the most severe in Europe, Spain is right behind France and Germany for the next most cases, and the rate of confirmed cases in all three countries has spiked significantly this weekend. Having said that, it really doesn't feel like life here has changed at all since the growth of confirmed cases in Spain — there is no sense of hysteria / widespread panic here like there is in the United States, except with all of us Americans studying and living here! Denison has made the situation very clear for students abroad this semester during this rapidly changing situation by deferring to the program providers with feet on the ground in the respective countries with threats — to my understanding, Denison is trusting that program providers will cancel the programs if and when it becomes necessary to do so."

Katie Kerrigan '21, studying in Perugia, Italy
What is happening in Italy?
"Since myself and the other Denison students in Perugia, Lindsey Bulls '21, Sianna Smith '21, and Sophie Hudson '21, were there with a partner program, Arcadia, they were the ones that contacted us, not Denison," Kerrigan said in an email. Denison has since reached out to Kerrigan. "So it was kind of difficult because we were not in contact with Denison, it was only Arcadia that gave us information but it was only the most basic information saying, "Your program is cancelled" and so we were confused on everything. Not everyone at our school in Perugia, Umbra Institute, was there with Arcadia. This also created a lot of confusion because some people were with Arcadia, some were with CIS, and some with were just from their home universities…Umbra was so disheartened to cancel the rest of the semester; there was a big meeting in which everyone was crying, students, professors, administrators, etc. It was horrible."

What are you going to do now that your program has been cancelled?
"My friend group and I had a big spring break planned in which we were going to hit five cities within the week (Krakow, Prague, Amsterdam, Paris, Dublin) and this trip was all paid for already. Out of the seven of us that booked this trip, five of us stayed to go on the trip. Two of our friends were sent home by their parents. We had to adjust some plans and things were changing on the fly. We shipped our big luggage home and began our two week long backpacking trip, starting in Austria and then going to Poland to begin our spring break plans where we were supposed to begin anyway. We have been constantly keeping up with virus updates and travel advisories. Since we left Italy, things have gotten more intense and we are very thankful we got out when we did."

So what now? What advice do you have for other students?
"When I was in Perugia, life actually felt perfect and I never wanted to leave. I wasn't homesick or upset but now that we have no home base in Europe and we are bouncing from place to place, it has been very difficult and draining. But I also don't want to go home because once I am home we have nothing to do. Umbra is setting up online courses for us starting March 16th but I don't think it will be a big time commitment considering our courses in Perugia were not super time consuming. It will be very interesting to go home next week and not have work starting or time consuming school. We are in a weird limbo zone in which we don't want what to do with ourselves honestly. My advice to students studying next semester is to CHECK the travel advisories. We were not told about them at all and I had no clue about them until I was being first hand affected."

Sophia Bellone '21, studying in Paris, France
"As far as my program goes, they aren't canceling classes or taking any drastic measures until absolutely necessary, which I agree with," Bellone said in an email. "There were some students that have gone home at the request of their university which I find kind of ridiculous. It makes sense for those in Italy but there are universities asking ALL students studying abroad to come home. It's funny because I think Americans are definitely more afraid of this virus than the French are even though we are at greater risk here! The French are not easily scared for sure. My host mom has done a good job putting me at ease. She reminds me that most people who get coronavirus recover and that it is the elderly and infants who are most at risk. Younger, healthy people have about a 98.9% recovery rate. So I'm really not too worried! Just washing my hands fervently, sleeping 8 hours a night and drinking plenty of water.