BRENNA HESKETT, Special to The Denisonian—When I began this semester, I never imagined that I would end up leaving campus to study remotely … especially with only two weeks remaining! However, what I experienced on November 6 and 7 forced me to leave campus. My first few weeks of living in Schaff House were amazing. But when Denison started to lift restrictions, my issues with the fraternity and Campus Safety's response began. On most weekends, the fraternity threw parties where no masks were worn, no social distancing and heavy drinking occurred. They entered into our residential areas, propped open outside doors allowing anyone to enter the residential space and kept setting off fire alarms. All of these were in direct violation of the Community Care Agreement all students had to sign before arriving on campus.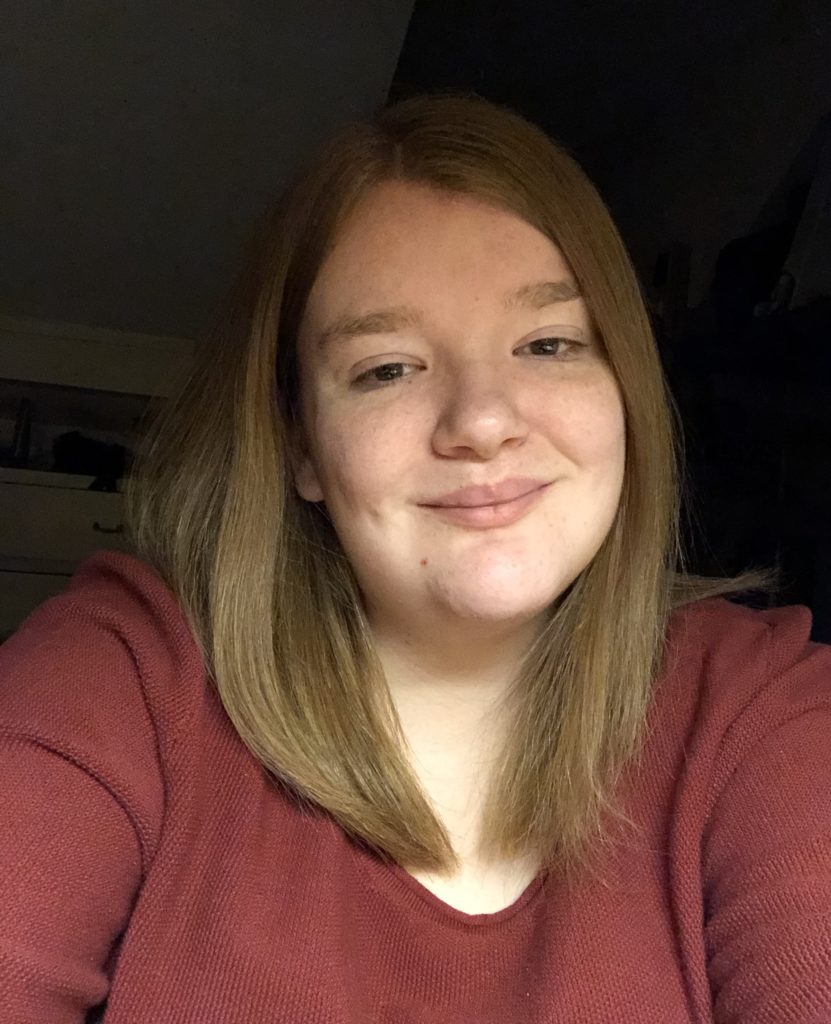 Campus Safety was called multiple times and they did not seem to care. One particular party got so out of hand that Campus Safety was called multiple times. They did nothing to break up the party or enforce our community guidelines. Thankfully, the party was broken up after Dr. Miller arrived to stop it. After seeing firsthand the lack of response by Campus Safety, I started to hope for horrid weather every weekend to stop the fraternity from holding parties. I was fearful each weekend about what was going to happen because I had learned that Campus Safety would always side with the fraternity.
On November 6, the fraternity threw another party (like a typical Friday night) so I ignored it and went to bed. Around 12:30 a.m., I was awakened by a loud noise in my room. When I checked my door, it was still locked.
As I started to get back in bed, I noticed that my room was getting colder and I was able to hear voices outside clearly. I went to my window and saw that both it and my security screen were wide open. Bear in mind, my mother had checked the security screen on the day I moved into my room to make sure that it was properly locked (typical of probably any mom). Terrified, I ran out of my room immediately since my window had been closed for weeks and the security screen had NEVER been opened. I notified my CA and she immediately called Campus Safety. When the officer arrived, he secured my window and screen. He asked me for my statement and then told me that he understood it was definitely a scary situation. Unfortunately, they couldn't do anything about it because there was no proof as to which member of the fraternity broke in. When I told Campus Safety that this was the second time this fraternity had broken into a dorm room within Schaff House, he attempted to explain these situations away as "a drunk frat boy acting like a drunk frat boy." This response scared me enough to leave campus and study remotely for the remainder of the semester.
I truly believe that Campus Safety is putting the fraternity ahead of the safety of the residents of Schaff House. When I emailed my professors about what had happened and that I would be remoting in for my final two weeks, they were more concerned for my safety than Campus Safety had been. One professor even offered to make sure that the student(s) responsible for breaking into my dorm will be held responsible.
Why is my safety, as well as the safety of my hallmates, less important than the needs for frat boys to have fun? I'm hoping by sharing my story, this will jumpstart a response by Campus Safety to take seriously the needs of ALL students, not just the fraternities. I am also getting ready to speak with Dr. Lena Crain, Dean of Students, Community Values, & Conflict Resolution, as she reached out to me upon my return home. I hope that between my conversation with her, and this article, I can bring positive change to our community … as well as helping my fellow Schaff House residents!
Brenna Heskett '22 is a classical studies major from Coshocton, OH.