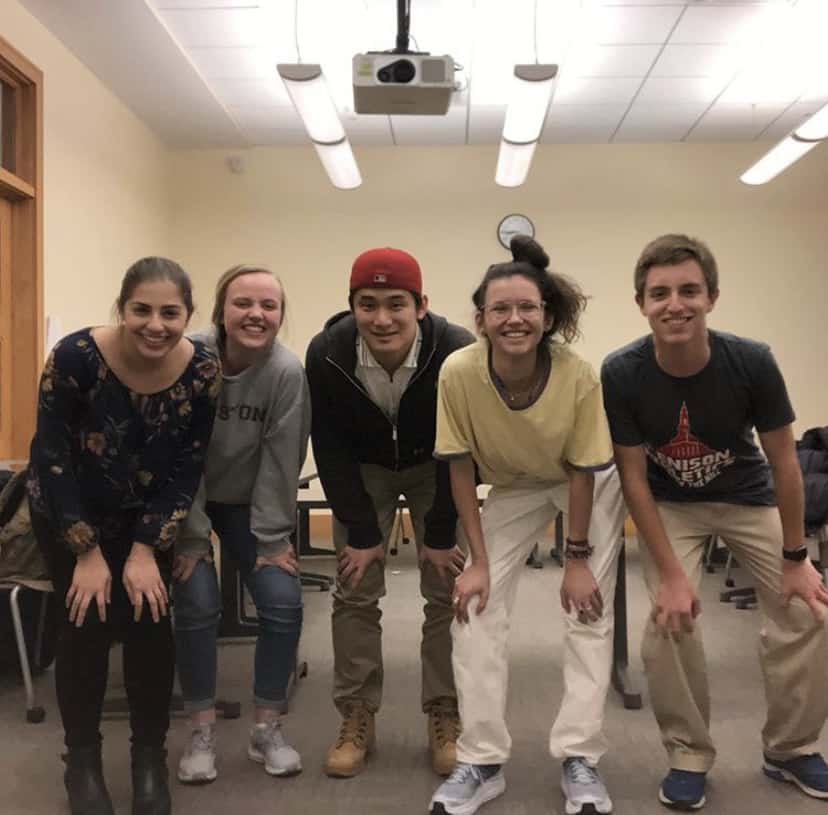 EMMA PROE, Staff Writer—The long lines at Slayter are a common complaint among students. Long lines make it difficult to grab a quick meal during lunch rush or prime dinner time. While Denison has implemented regulations to mitigate crowds, such as only accepting Denison dollars in Slayter from 11:30 a.m.-1:00 p.m., crowds can still get hectic, inspiring a new project from Denison's business club, Denison Enterprises. 
Denison Enterprises has developed an app, tentatively named "EatIt," that could be a convenient tool for students looking to eat quickly. Cooperating with Slayter and The Nest, the app allows students to order any of their favorite meals ahead of time and pick it up once ready. Getting involved is simple: all students need to do is sign up with their Denison e-mail and D number.
Denison Enterprises initiated the project just a few months ago, and the first version of the app is now completed. The club is deciding on a release date as they work out technicalities with Bon Appetit; however, a trial-run with The Nest is likely expected soon. More details are to come as the organizations come to an agreement over conditions.
Coordinating efforts with a team isn't always easy, as club president Henri Hegemier acknowledges that it can be difficult to manage the busy schedules of members and other organizations involved. However, he notes,"we have managed very well and we have all been pleasantly surprised with the process."
Many members have come together to make the app possible, in particular, Alistaire Suh and Malini Adkins who have put their talents to work on the technical and design functions.
While technicalities still need to be finalized and details adjusted, the app has promising potential to cut down wait time at Slayter and The Nest. This could be a big step towards transforming dining at Denison and creating more ease in the schedules of busy students. Denisonians should stay on the lookout for further details as the app is released and the club welcomes community feedback as the project evolves.
The club is very excited to share their creation with the Denison community, which is just one of several exciting ventures underway. The club encourages students who have a passion for business and entrepreneurship, or are potentially interested in working on similar projects, to come to their meetings, which are held Thursdays at 8 p.m. in Burton Morgan 218.