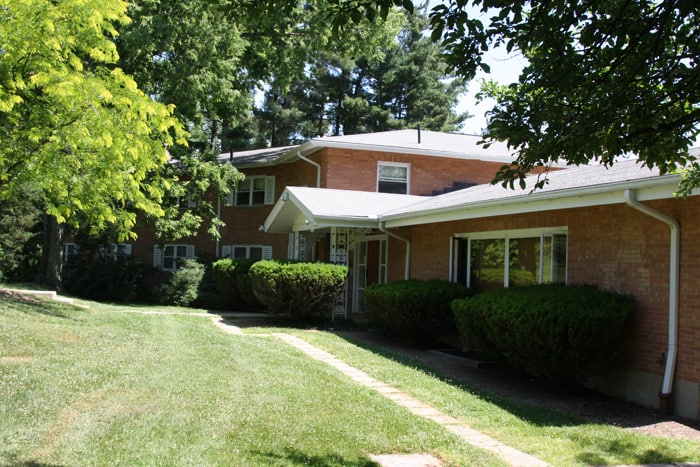 NINA COSDON, Editor-in-Chief—After over 10 years of fostering language immersion and cross-cultural connections, Denison's Language and Culture House will be closing after this semester.
The end of this living and learning community comes after several years of housing relocation and declining student involvement.
Dr. Kirk Combe, chair of the Modern Languages department, partially attributes this to students getting busier. There has been a noticeable decrease in student participation at the Language and Culture events hosted at the House.
According to Combe, he and the other professors in the Modern Languages department "noticed we were doing a lot of work for not a lot of return." Additionally, he noted that the growing number of other cultural events on campus may have begun to overshadow those at the Language and Culture House.
Student Housing Operations & Planning has been undergoing constant change as it attempts to accommodate the growing student body. As a result, the Language and Culture program has been housed in several dorms across campus.
While currently located in the Kappa Sigma dormitory on North Quad, this decision was made only a year ago. Before this recent move, the Language and Culture House was in Preston Hall.
When this relocation was announced students in the program were hesitant, fearing that Kappa Sigma would not be conducive to community-building. In a Denisonian article covering the Language and Culture House move last year, Preston Community Adviser Hibak Farhan Hussein '20 stated, "none of my residents are re-applying, and most of them are really interested in the program. I would say 98% of them do not like the housing."
Combe agreed that the Kappa Sigma dormitory lacked some of the communal spaces, such as a kitchen and dining area, that the Language and Culture House required.
This decline in applicants Hussein '20 predicted seems to have come true, as this was the last year of the Language and Culture House.
Combe states that the Language and Culture House has been very successful in helping students form relationships across different cultural backgrounds, but the language immersion aspect has been lacking.
To remedy this, a new program to replace the Language and Culture House is already in the works. Combe calls them "language clusters," and describes them as apartments of four to five upper-class students, possibly with a language TA, who agree to speak almost exclusively in another language.
These language clusters would be ideal for students returning from or preparing to go abroad.
The language clusters would be supervised by faculty and expected to meet for dinners a few times a week. Combe believes the language cluster program will provide exactly what was missing from the Language and Culture House. "What it's doing is really targeting language learning rather than just cultural experience."
The Spanish and French departments have begun planning to implement these language clusters, so students looking for an immersive language experience should be on the lookout for upcoming information.