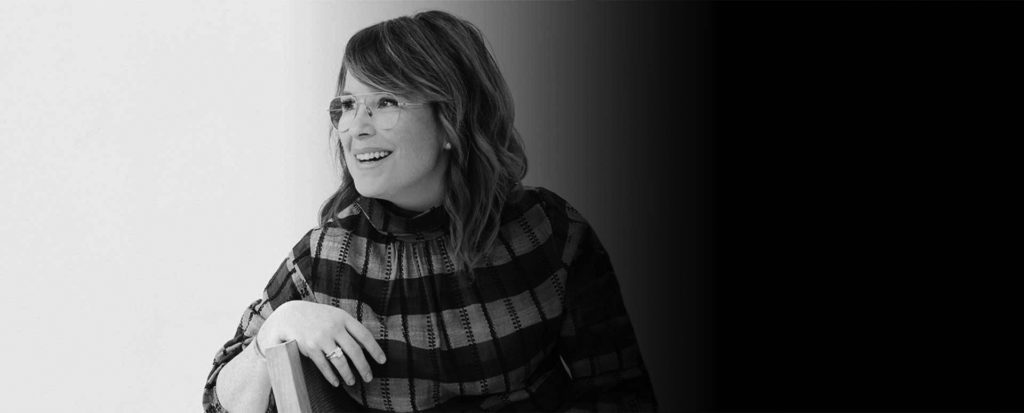 NINA COSDON, Editor-in-Chief—Now that the Democratic primary is underway, guest speaker Alyssa Mastromonaco reminisced about how she first became involved in politics. Then-Representative Bernie Sanders knocked on her door at the University of Vermont while registering students to vote. Mastromonaco was drawn to Sanders's politics and public service and has been an active Democrat ever since.
From 2011 to 2014, Alyssa Mastromonaco served as the White House Deputy Chief of Staff for Operations under former President Obama. She was brought to campus last Wednesday, Feb. 26, by the Denison Democrats.
Mastromonaco sat down with members of the Denison and Granville communities Wednesday afternoon in the Burton Morgan lecture hall and Wednesday evening in Swasey Chapel.
After an introduction from Denison Democrats president Grace Horn '20, Mastromonaco opted to open the floor for questions rather than deliver a speech.
The first question she fielded was whether she believed Bernie Sanders was a "radical." Not only was Mastromonaco registered to vote by Sanders, but she later interned for him as he campaigned for his fourth term in the House of Representatives. Having personally known and worked for Sanders, Mastromonaco was uniquely qualified to answer this question. She said, "Bernie didn't feel radical at the time…The only radical thing about him was how much he cared."
When asked about whether she experienced discrimination as the youngest woman to serve as Deputy Chief of Operations, Mastromonaco recalled "more ageism than sexism," as she was doing a job usually reserved for a man about 20 years older. Mastromonaco soon discovered that the truer to herself she remained, the more effective she was at her job.
However, Mastromonaco said that physically being a woman was the hardest part. The West Wing itself was not built to accommodate women and lacked necessities like menstrual products. Mastromonaco and other female employees couldn't just leave their demanding jobs to run to the store for tampons.
Therefore, she took the initiative to install a tampon machine. After she succeeded, Mastromonaco recalls "making everyone uncomfortable" when she triumphantly reported to her superiors that there was now a tampon machine in the women's restroom. The Trump Administration, Mastromonaco said, has since removed the tampon machine.
Outside of the White House setting, Mastromonaco experienced harsh, gendered criticism. There were multiple blogs dedicated to attacking the outfits of herself and other female colleagues. One in particular took issue with her lack of pantyhose and heels.
Feeling self-conscious, Mastromonaco started dressing differently and struggled to keep up with President Obama in her new heels. He noticed and asked her to explain the change. Mastromonaco told him that a conservative blog had criticized the flat shoes she usually wore as unprofessional. Obama asked Mastromonaco why she wore those shoes, and she explained it was because they were comfortable. He told her not to worry about what they were saying and focus on doing her job to the best of her ability.
Many of the questions for Mastromonaco regarded what it was like to work for the Obamas.
Prior to becoming Deputy Chief of Staff for Operations, Mastromonaco joined Barack Obama's senate campaign in 2004 as Head of Scheduling. Once he was sworn in as a senator, Pres. Obama told Mastromonaco that it was imperative his wife Michelle liked her.
Mastromonaco spoke fondly of Michelle Obama, both as a person and a friend. She described Michelle as someone who wanted to be surrounded by people who would tell her the truth, rather than telling her what they thought she wanted to hear.
Mastromonaco said that when Pres. Obama was deciding whether to run for President, his advisers insisted that he would still have the same amount of free time to spend with his family. When Mastromonaco tried to disagree, she was quickly shut down by the other staffers. Michelle cut in on her behalf and said, "The only person I want to hear from right now is Alyssa."
Michelle knew how hard Mastromonaco and the other White House staffers worked and made sure to let them know they were appreciated. Mastromonaco remembered one Thanksgiving when Michelle fed all of the Secret Service agents and sent flowers to their families as a thank-you for sacrificing their holiday for the Obamas' protection.
After leaving the White House in 2014, Mastromonaco opened up about the depression she experienced. She felt "horrible" sitting at home while knowing how busy her former colleagues were. Mastromonaco said that her goal was to do her job so well that once she left, no one would need her.
To ensure she wouldn't be missed, Mastromonaco prepared extensive notes detailing all of the things her successor would need to know.
Unfortunately, she succeeded, and was upset to learn things could continue so smoothly without her. Mastromonaco admitted it took her a while to find her purpose again.
As difficult as it was for Mastromonaco to leave the White House, she keeps busy.
Mastromonaco was the President of Global Communications Strategy & Talent at A&E Networks and the Chief Operating Officer of Vice Media. Currently, she is a contributing editor for Marie Claire magazine and the co-host of the podcast Hysteria. Her book, "Who Thought This Was a Good Idea? And Other Questions You Should Have Answers to When You Work in the White House" was a New York Times bestseller.
Toward the end of her appearance, Mastromonaco was asked about the complicated relationship between media and politics. She strongly advocated for the media to disclose any bias they may have when reporting the news.
Mastromonaco said that there is a conflation between news and opinion now that President Trump has turned the news into entertainment. As reporters fight to get viewers for their articles, what should be a factual, objective news story becomes sensational.
When all news outlets want to be the first to break a story, Mastromonaco said, the reporting is less than factual. She spoke of the specific, tragic example of the Sandy Hook school shooting in 2012.
The earliest reports Mastromonaco remembers reading called it a mall shooting, which she attributes to irresponsible journalism.
According to Mastromonaco, today's media focuses more on politics than governance; Trump has made it such. Mastromonaco decisively stated that "Democrats hold themselves to a higher standard" and are therefore less entertaining.
Mastromonaco no longer works in the White House but is still just as passionate about politics. She refrained from endorsing any specific presidential candidate and told her audience, "No matter who you love, go and vote."